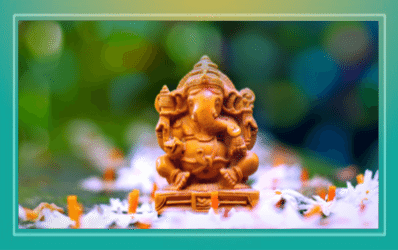 Innovative Eco-Friendly Ganesh Chaturthi Ganapati Idols
Ganesh Chaturthi is one of the most and famous festivals in Hinduism. In India everyone waiting for this festival. Generally, these Ganesha idols are made of pop i.e. plaster of Paris. These are submerged in the water bodies, it disturbs the aquatic ecosystem and is a primary cause of water pollution. These Eco-friendly Ganesh idols should not damage the environment. This year many devotees across India have taken up eco-friendly Ganesh idols to celebrate the Ganesh Chaturthi.
On the day of Visarjan youth will enjoy a lot, and they used to perform energetic dances, colorful processions, bustling music moves to cover streets of the country while god idols are installed at homes and streets. The Eco-friendly Ganesh idol Visarjan is done on the day of Visarjan, it helps in increasing environmental concerns and has led to the innovation of eco-friendly Ganesh idols.
Sugarcane Ganesh Idol
This sugarcane Ganesha made from sugarcane sticks. This is a 30 feet Ganesha idol. These idols are very famous in Tamilnadu and Karnataka.
The giant Ganesha idol is made of 4 tonnes of sugarcane sticks and it took 30 workers 21 days to make the statue. A huge 4000 kg laddu is also displayed at the temple. Here the sugarcane sticks represent the pandal to the worshipers. On the day of Visarjan, these sugarcane sticks are distributed as prasad to all the devotees and their family members.
Banana Ganesh
This banana Vinayak statue or idol is made of banana. This idol height is 27 feet. This Ganesha idol is made up of 5-ton bananas.
His eyes are made up of banana leaves and banana flowers and his hands and neck are decorated with bamboo. 10 kg laddu is holed in his hands. On the tenth day of Visarjan, when the bananas ripen reportedly they will be distributed among the devotees and their family members.
Plant Ganesha
Plant Ganapathi is made from organic Mitty or soil. After the visarjan of the Ganapathi idol, it can be used to grow a plant. This idol is looking very nice and his eyes are painted very well. It is not made up of pop, it is made from clay, so if you want this small idol resides permanently in our houses.
And you can perform puja how you can usually do. There is a developing demand for tree Ganapathi this year, in which the idol is made of clay and seeds can be watered and turned into a small tree.
Green grass Ganesha
Green grass Ganapathi is made of organic soil and green grass. This green grass Ganesha is very famous in Srikakulam.
Here people don't want to pollute the environment and water, so they used to perform on occasion with the green grass Ganesha. This green Ganesh made out of grass to spreading awareness in Indian peoples.
Chocolate Ganapathi
Chocolate Ganapathi is made from chocolate. It took more than 50 kg of chocolate, 3days ad tremendous amount of love. Chocolate Vinayak is very famous in Mumbai.
In Mumbai, they used to Visarjan the idol on the 5th day. Chocolate Ganesh Visarjan is always in milk. This idol has high demand in the market. The statue is immersed in milk later chocolate milkshake is served to the many children in a slum area.
Betel Leaves Ganesha
Eco-friendly betel leaves Ganesha is made from betel leaves. Firstly this idol is made from clay, then this idol is decorated with betel leaves, Sindoor, some ornaments to his body parts, etc.
Betel leaves are very important to the Ganapati Puja. Finally, perform the puja how can usually you do.
Carrot Ganesha
Eco-friendly Carrot Ganesh idol is made from carrot. This idol height is 30 feet. 4-ton carrots are used to made carrot Ganesha idol.
His eyes look like original eyes. In the Ganesha right-hand Swastik symbol is made by the help of thermocoal. And it took 30 workers, 25 days to make the idol.